things that killed Great Men
3. Food:
Food is the easiest way to tame, kill and destroy great men. Many great politicians, entrepreneur, pastors and other big men have been killed through food.
Men that eat anything are prone to quick death. That is why parent need to lecture their children not to eat anyhow in any place from their young age.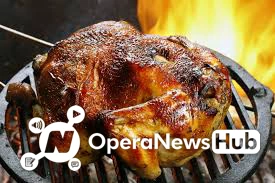 2. Money:
Wealth is a very good thing everyone should try to possess, but the love of money is a very dangerous thing. Both the Bible & Quran never against prosperity, but higher demand of it in a wrong way might be harmful which can lead to death and destruction of a man. Many great men have been arrested and jailed because of the issue of MONEY.
1. Ladies:
This is the greatest and the well tested weapon to kill great men or even men generally. No matter how disciplined a man could be , ladies are known to have their "PASSWORD" .
The Charming look of a lady kills faster than a straight Bullet. Abacha is a very good examples of how deadly a lady could be .
Most especially if a man is in a position of Authority, such a man must know the kind of ladies he mingle with, or he avoid them.
---
---
---
---
---